Description
Palladiano Durello Spumante Brut NV, Italy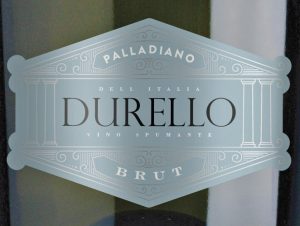 A crisp, zesty fizz from the local Durello grape grown on the Foothills of Monte Lessini.  Citrus and gently floral aromas lead to a very fresh and zippy palate with crisp green apple and lightly honeyed characters. A refreshing and approachable style of fizz – yet with texture and depth underlying the bright fruit.
The Durello grape is local to the Veneto region – grown on the volcanic hillsides of Monti Lessini, between Verona and Vicenza. The name of the grape refers to the small, late-maturing berries (duro = hard). Durello's naturally high acidity and cool, hillside vineyards produce complex, long lived wines to rival Italy's finest sparklers. It is a popular alternative to Prosecco, has depth and texture and it is the fizz of choice, of course,  in all the best Verona bars.   Matches well with antipasti of  cold  meats and mature cheeses and risotto too.  ABV 11.5%  100% Durello grapes  Vegetarian & Vegan.  Cork
Sileni Estates Cellar Selection  Pinot Gris New Zealand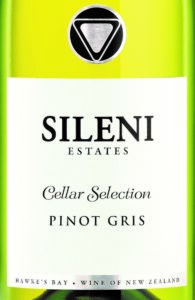 Sileni Cellar Selection Pinot Gris, Hawke's Bay, New Zealand 100% Pinot Gris 13%ABV Screwcap
Fresh and citrusy Pinot Gris with that Hawke's Bay mineral character.  Grown on a variety of soil types including gravels, silt and loam which provide depth and complexity of flavour. Grapes are destemmed and gently pressed, then fermented in stainless steel tanks to retain their natural fruit characters,  post ferment lees contact adds texture to the palate.  The Cellar Selection Pinot Gris has classic aromatic peach flavours along with beautifully balanced acidity and a long finish.
 Adobe Reserva Organic Pinot Noir, Valle de Bio-Bio, Chile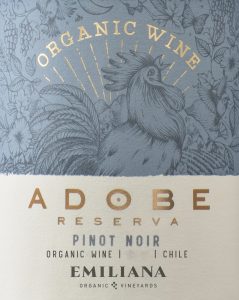 Light ruby red in colour with aromas of fresh strawberries accompanied by subtle notes of spices and a touch of minerality.  Medium bodied,  elegant, delicate and fresh with juicy sour cherry flavours balanced with ripe tannins and a long finish.
The Emiliana Adobe Reserva range seeks to reflect the natural balance that must exist between the land, the vines, and their environment by minimizing the use of non-natural elements that are external to the Vineyard.
Ideal with white meats such as Chicken or Turkey.  And fish and shellfish, Sushi and Ham, Vegan & Vegetarian dishes.  And also as an Aperitif      100% Pinot Noir ABV 13.5% Vegetarian, Vegan, Organic, Sustainable
Paul Buisse Touraine Sauvignon 2019 Loire, France (Current available Vintage)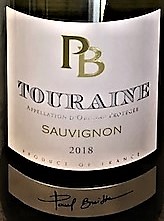 The Paul Buisse vineyard covers the hillsides lining the Rivers Loire and Cher.
This  wine is grown on clay-limestone soils, with 100% Sauvignon Blanc grapes.  This lovely Sauvignon is pale in colour with a green tint, is delicate and fruity and has complex aromas of fresh Broom buds and white peaches. Distinguished and delicate in the mouth, it is lively and fresh.  Can be enjoyed on it's own, or pairs well with white meats, shellfish and seafood
Graham's Late Bottled Vintage Port 2015 (Current  available Vintage)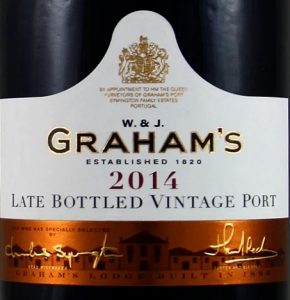 The 2015 Graham´s Late Bottled Vintage Port is very deep purple in colour with an intense garnet edge. The wine offers enticing aromas of red and black fruits with some lovely mint and eucalyptus notes. It is generous on the palate, with Graham's typical opulence, revealing delicious blackberry fruit underscored by ripe, polished tannins, which give the wine great freshness and vitality. The finish reveals Graham's signature complexity and elegance in equal measure. A superb wine, selected from the finest production of a very good year.
Late Bottled Vintage Port is matured in a seasoned oak barrel and then bottled at between four and six years of age, whereas Vintage Port spends two years in casks and then matures in bottle. Its ageing process encourages the wine's development at the time of bottling, therefore it is ready for drinking without decanting
This wine was matured in wood in Graham's 1890 lodge for five years prior to being bottled ready for drinking. Intense deep red colour.  Lovely floral aromatics.  Ripe Black fruit flavours, fresh & spicy notes. Graham's signature balance between complexity and elegance.  This port can be enjoyed anytime and pairs well with dark chocolate desserts, cheeses such as Cheddar and Manchego.  Once open, will keep in good condition for several weeks. Alcohol Vol 20%
Vistamar Late Harvest Limari Valley Chilean Moscatel Dessert Wine (37.5cl)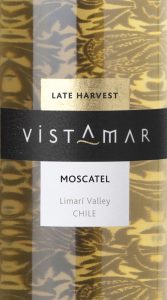 This is a straw-yellow wine with golden highlights. It has great aromatic intensity, with hints of white flowers, white peaches, apricots and quinces. In the mouth it is silky, juicy and fresh. Its flavour is reminiscent of recently picked grapes, blended with figs and dried peaches. It has a long, pleasant and persistent finish, excellently balanced by its natural acidity. 
Dessert White wine can be enjoyed with  Cheesecake, Desserts, Cheeses, Tarts, ABV 13% Suitable for Vegans & Vegetarians