SPARKLING WINE
Pussy Cat Pink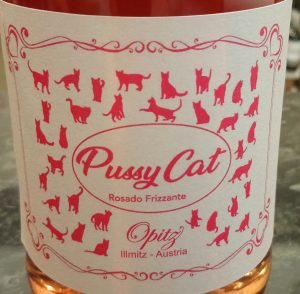 A lively semi-sparkling Pinot Noir. Inviting bright rosé with fine pink hues. On the nose & palate you should get strawberry, raspberry & delicate cherry notes.
White Wines
Gansemarsch White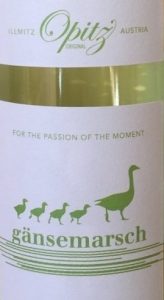 A dry White wine made with Gruner Veltliner, Pinot Blanc and Rulander grape varieties.  Lovely aromas of Elderflower, Green Apple, & Mango.  A vibrant structured sweetness on the palate, with a perfect stone fruit peppered finish.
Alcohol   % Vol
Eselsbiss Pinot Gris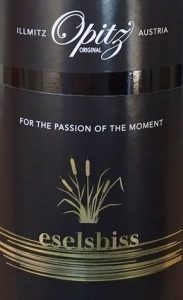 Classically developed soft elegant white wine.  Warm floral tones on the nose & delightfully buttery aromas on the palate,  a full and long finish with a touch of spice.  Pinot Gris and
Alcohol 13% Vol
RED WINES
Hirschacker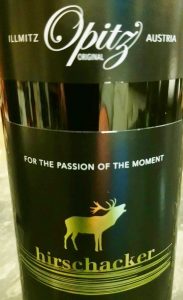 A rich wine made with Blaufrankisch  grapes.  Shows black cherry and other ripe dark fruits with a note of black pepper spice.  Made with a gentle malolactic fermentation, the wine is then aged in used barrels for about a year.
Heideboden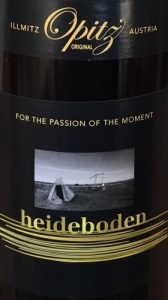 Deep dark Ruby red wine made with Zweigelt and Blaufrankish grapes.   Garnet, opaque core, violet refexe, delicate edge lightening with fine precious wood spice-backed, dark forest berry confit. Delicate tobacco nuances. Juicy cherry appeal, redberry nuances, present tannins, stays good on the palate, long mineral finish.
SWEET WINE
Goldamsel Beerenauslese  (37.5cl Bottle)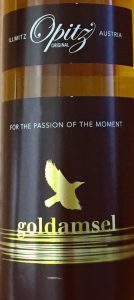 Brilliant golden White made with Pinot Blanc.  Yellow, intense ripe tropical fruit such as mango, lychee, fine stone fruit aromas, great complexity on the palate, excellent minerality on the palate, elegant honey-citrus finish, a wine with great potential.