Description
SPARKLING WINE
Pussy Cat Pink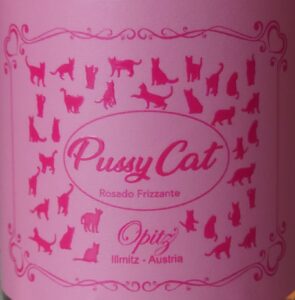 A lively semi-sparkling Pinot Noir. Inviting bright Rosé with fine pink hues. On the nose & palate you should get strawberry, raspberry & delicate cherry notes.
WHITE WINES
Gansemarsch White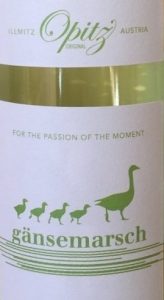 A dry White wine made with Gruner Veltliner, Pinot Blanc and Rulander grape varieties.  Lovely aromas of Elderflower, Green Apple, & Mango.  A vibrant structured sweetness on the palate, with a perfect stone fruit peppered finish.
Alcohol   % Vol
Gemischter Schalz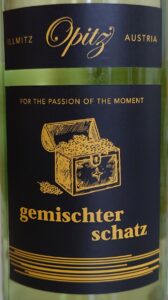 Gemischter Schalz – Mixed Treasure – Fresh, fruity nose,  very much the classic dry White style with a rich core of excellent quality fruit & tight, mineral backbone & finish.  Great party or BBQ wine.  Crisp & Dry White.  Grapes – Gemischter Satz 2021
A feature of Viennese vineyards for centuries, the 'Gemischter Satz' is now experiencing a genuine renaissance. A 'Gemischter Satz' is a wine made from a variety of grapes. In contrast to a cuvee, up to 20 different grape varieties are planted in the same vineyard, and harvested and pressed together.
Alcohol 12% Vol
RED WINES
Gänsemarsch Red

Red wine made with Zweigelt grapes.  Fine nose of Cherry& plum flavours.  Juicy on the palate, elegant tannins are the result of an 8 month barrel maturity.  Good full finish
Alcohol 13 % Volume
Heideboden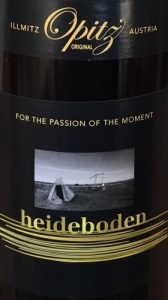 Deep dark Ruby red wine made with Zweigelt and Blaufränkisch grapes.   Garnet, opaque core, violet refaxes, delicate edge lightening with fine precious wood spice-backed, dark forest berry confit. Delicate tobacco nuances. Juicy cherry appeal, redberry nuances, present tannins, stays good on the palate, long mineral finish.
SWEET WINE
Goldamsel Beerenauslese  (37.5cl Bottle)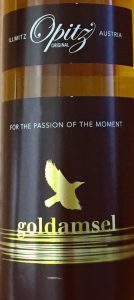 Brilliant golden White made with Pinot Blanc.  Yellow, intense ripe tropical fruit such as mango, lychee, fine stone fruit aromas, great complexity on the palate, excellent minerality on the palate, elegant honey-citrus finish, a wine with great potential.