Description
Emiliana Adobe Organic Viognier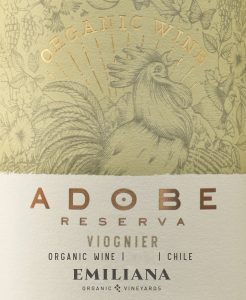 Pale yellow in colour with a nose that presents fruity aromas recalling orange, nectarine and white peach with honeysuckle and jasmine notes. The refreshing palate shows this is a wine full of character, with good concentration and balance.
Sierra Grande Sauvignon Blanc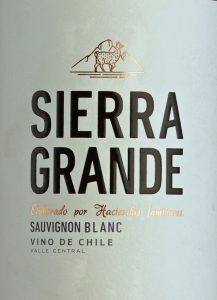 A fresh and crisp wine with ripe citrus fruit. Packed with lime zest, lemon and kiwi fruit flavours. Think of cool glacial streams and enjoy the refreshing, racy acidity on the finish.
Vistamar Brisa Chardonnay
This is a pale yellow wine with golden highlights. It offers aromas of tropical fruits surrounded by gentle wood notes. It is fresh and rounded in the mouth, with great intensity; the fruit flavours found in the nose mingle with exquisite touches of vanilla and caramel.
Sierra Grande Pinot Noir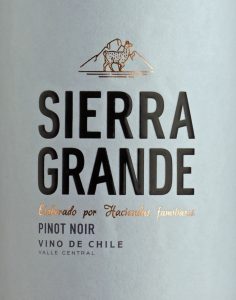 A deleciate Pinot Noir showing ripe fruit flavours of plums and wild strawberries, balanced wtih subtle smoky notes and deliciously lingering finish. From a small Hacienda in Maule.  Pleasant on it's own, or superb with oriental duck salads, light middle eastern dishes.
Montevista Merlot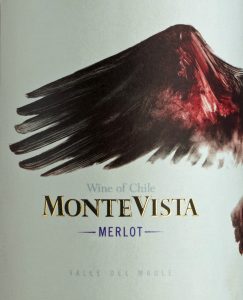 A wine with poise, elegance and restraint. The nose has plenty of ripe and meaty notes with plum, cherry and bramble fruit aromas. The palate has lots of plum as well as herbal notes with a lovely sappy finish. It is light and has a purity and freshness with a hint of spice.
Vistamar Brisa Carmeneré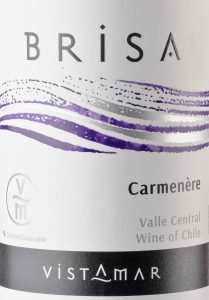 This is a purple-red wine with hints of violet. It offers red fruit aromas intermingled with spice, mocha and vanilla. In the mouth, there are smooth and silky tannins which together provide a long, pleasant finish with touches of mature fruits.